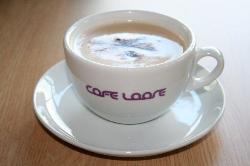 Cafe Laare is a drop in club for teenagers school year 7 to 13
It's open Friday and Saturday night 6pm to 9pm.
Socialise with friends in a more grown up environment. Admission is free however you can not bring in your own food and drink. A place for young people to hang out with there friends in a relaxed grown up style setting. The café offers affordable hot food and drink and refreshments. And has free Wifi, Pool table and X-box. The café is aimed at High School age range.